A NEW NOTHING — Ben Alper / Nat Ward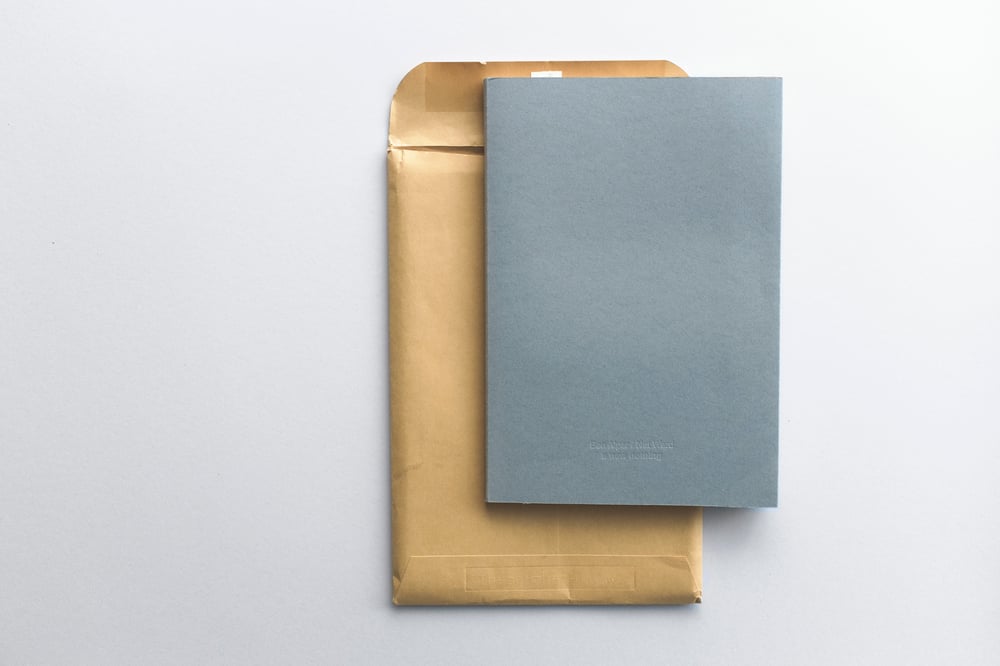 Though our web-store has sold out of this book, remaining copies can be ordered directly from the artists: Ben Alper and Nat Ward. Remaining copies are available for purchase here:
www.anewnothing.com
A NEW NOTHING
Ben Alper / Nat Ward
16 pages
accordion binding
12 tipped in 4" x 5" images
risograph printing
design and binding by
THERE THERE NOW.
limited edition of 100
65USD
This publication will be the first material publication related to A New Nothing— an online project space that facilitates image-based conversations between artists. Essentially, it's a space for impulsive and intuitive artistic play in public. Much like written or spoken language, each conversation on the site possesses its own unique cadence, affect and pace. Some develop rapidly and energetically, while others evolve more slowly and methodically. Once an artist is chosen for inclusion on the site, they invite their own conversational partner and begin a visual back and forth, responding to images as they are posted. There are currently over 40 active conversations on the site and over 100 participating artists in total.
*For international shipping (outside of UK or Canada) please email:
[email protected]